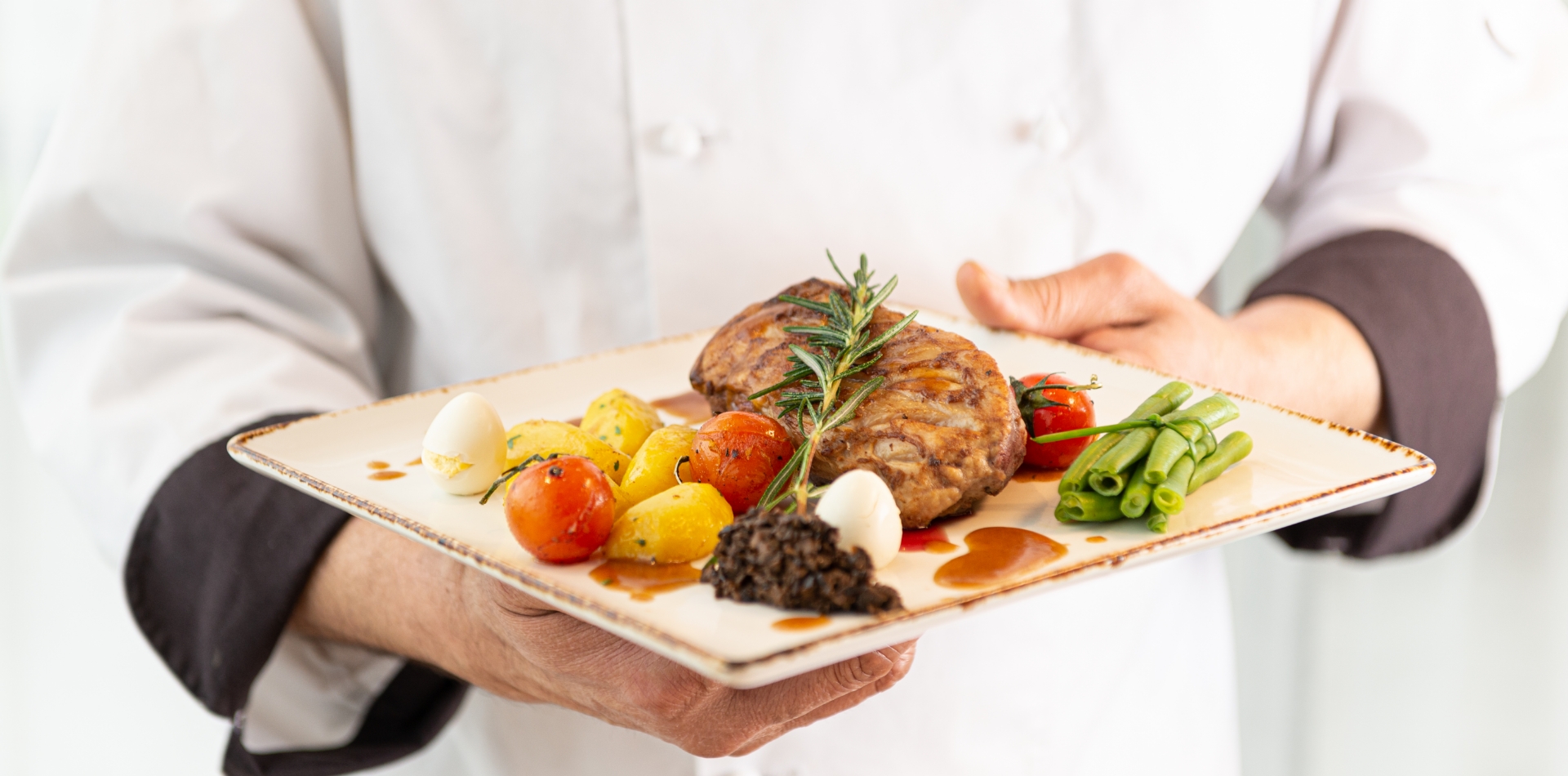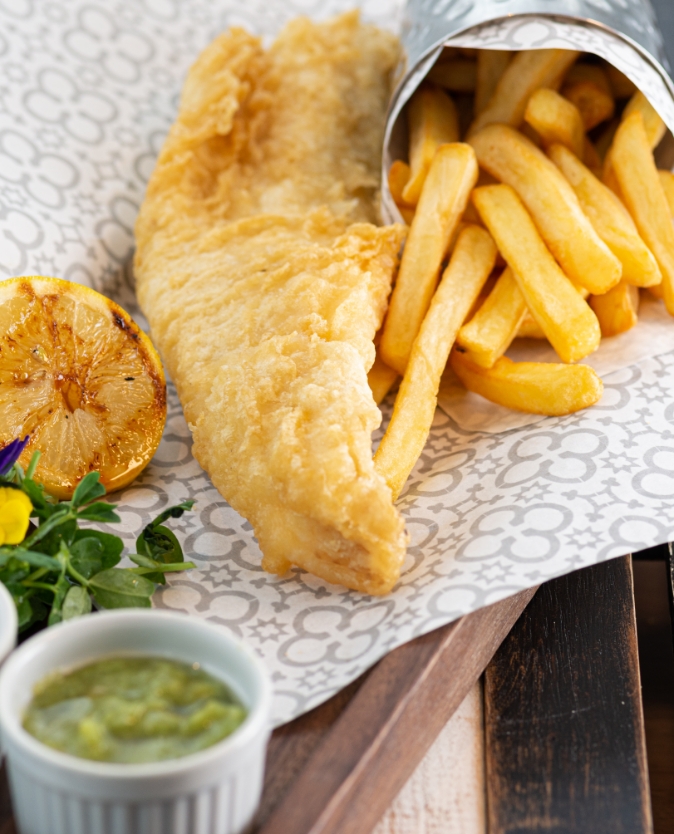 Discover the best of Jack's
A true British institution like James Bond, The Beatles, or Paddington. We serve our sustainable MSC certified pollock fillet in crisp Boddingtons batter, with mashed peas, chips, and tartare sauce
Olive oil, balsamic vinegar
Roasted parsnip & parmesan soup 
Chicken, pancetta & cranberry terrine
Tarragon mayo, crusty bread
Roasted bell pepper & garlic sauce
Paprika, rock salt, garlic aioli
Beetroot hummus, stuffed vine leaves, halloumi falafel, cucumber, olives, khobez
Perfect for sharing
Onion bhaji, tzatziki, tomato chutney, sourdough toast
Chicken, chorizo, mozarella
Roasted vegetable, hummus, feta, pesto
12″ vegan sourdough. cheese, tomato sauce
Add your own toppings (£0.95): Ham, chicken, chorizo, artichoke, pineapple, mushroom, olives, sweetcorn, pepper, red onion, jalapeño, chicken tikka
Roast turkey, bacon, egg mayonnaise, lettuce, tomato
Smashed avocado, tomato chutney, sourdough toast
Cucumber salad, pomegranate, olive, tomatoes, orange & shallot dressing
Sliced Granny Smith apples, celery, walnut, cranberries, & sour cherry molasses
Homemade croutons, Caesar dressing
Add grilled chicken              £4.95
Add grilled salmon              £5.25
Add halloumi                     £4.95
Add vegan chicken fillet
£4.95
Mashed potato, green peas, red wine jus
Fondant potato, green beans, wild mushroom, lamb jus
Mushroom, edemame beans risotto 
Add grilled chicken         £4.95
Add grilled salmon          £5.25
Add halloumi                   £4.95
Add vegan chicken fillet £4.95
Oven-baked Scottosh salmon
Sauté potato, crispy kale, creamy dill sauce
Vegan curried parsnip & squash wellington
Sauté potato, carrots, vegan jus
Invisible Chips  £2.00
Buying a portion of Invisible Chips will directly help support the people working in hospitality, whose livelihoods are disappearing. 0% fat. 100% charity. All proceeds go to Hospitality Action, who are committed to getting the hospitality industry back on its feet, one portion at a time. Thanks for chipping in.
All our curries are served with rice, naan, minted raita, and poppadum
The UK's unoffical national dish, and perfect illustration of the way Britain absorbs and adapts other cultures into its own. Known for its rich texture and spiced tomato & butter sauce
Vegetarian North Indian dish consisting of peas and paneer in a tomato-based sauce, spiced with garam masala
One of the hallmarks of South Asian cuisine. Mutton cooked in mustard oil, onion, fennal and fenugreek seed in a tomato sauce
Spicy noodle dish popular in Southeast Asia
King prawn         £17.45
Chicken               £16.95
Vegetable           £15.45
A classic Goan Portuguese dish with corriander, green chilli & vinegar marinated half chicken, potato wedges, lime
All our burgers are served with sliced tomato, pickled gherkin, baby gem lettuce, onion & Weston chips
8oz Aberdeen Angus patty, bacon rashers, Caerphilly cheese, English mustard
Jack's Chicken burger (h)
Jerk spiced grilled chicken breast
Smoked haddock & salmon burger 
Smoked haddock, salmon, spinach, mature cheddar centre. Uncoated and flash fried
Weston chips, grilled tomato, mushroom, onion rings
Corn on the cob, Weston chips
Chicken tikka, lamb chop, pork sausage, 4oz beef steak
Mixed salad with lemon dressing   £4.95
Weston chips                                      £5.00
Mashed potato                                   £5.00
Roasted carrot & parsnip                 £5.45
Garlic flatbread                                  £5.25
Parmesan fries                                   £5.25
Jack Daniels, peppercorn, garlic butter, béarnaise or Hollandaise
Macaron shell, chestnut mousse, hidden meringue, vanilla marshmallow
Caramelised puff pastry case, apple compote, whole William's pear roasted brown sugar
Vegan salted caramel ice cream
Jude's mojito sorbet (Contains white rum)
Selection of Jude's Ice cream
Any 3 scoops. Choice of vanilla, chocolate, panettone, honeycomb
Sussex blue cheese, sage Derby, Bath soft cheese, red Leicester, crackers, quince jelly
    Vegetarian    |        Vegan    |        Gluten free    |        Halal
A discretionary 10% service charge will be added to your bill. Some menu items may contain traces of alcohol. Fish dishes may contain small bones. Products are subject to change and availability. All prices include VAT at the prevailing rate. For those with special requirements or allergies who may wish to know about the ingredients used, please ask a member of staff.